At Yeager Insurance Agency, we exceed expectations.
A culture of doing the right things.
Anyone can promise great service, but not everyone can deliver it. At Yeager Insurance Agency, we've built a culture around doing the right things. But don't just take our word for it. Read these client testimonials to see exactly what we mean.
"Having a local agency like Yeager Insurance gives you the lowest rates possible with all the coverage you need, and Bill is always a phone call away if you need him."

Will O.
"Saved me tons of money. Thank you, Bill, for everything."

Donnie E.
"If you are shopping for any kind of insurance, be sure to speak to Mr. Yeager. Bill saved me hundreds on my car insurance and the process was quick and easy."

John B.
"Right off the bat, Bill saved me a few hundred dollars annually and got me way more coverage than I previously had with State Farm. The process was quick, and I didn't have to do anything. Yeager Insurance took care of it all, including the cancellation of our old insurance. I would absolutely suggest anyone reading this to have Bill give you a quote. It can't hurt, and most likely, he will get you better coverage for less. Thank you, Yeager Insurance!"

Lee G.
"I don't know much about insurance, but I do know since our business started using Yeager Insurance Agency, we have seen our insurance bill go down, and our coverage go up. The slogan says 'Protecting You Is Our Business,' at Yeager Insurance Agency, each employee there truly means that; they are not looking to simply provide insurance; they are dedicated to making sure you are protected."

Bethany Y.
"I called them for my auto insurance, and they were extremely helpful and professional. Much better than any other insurance agency I've ever dealt with. Plus, they gave me an awesome rate. Got a customer for life!"

H. W.
"Our company has been Yeager Insurance for 10+ years. I use Yeager Insurance for all of my home and auto needs. He has saved me hundreds."

Tony R.
"If you are shopping for a new insurance company, Mr. Yeager should be your first stop. Great pricing, options, and coverage compared to the big national brands. Bill and his staff do everything they can to offer great service!"

Jesse G.
"Yeager Insurance Agency has been there for me since day one. Any questions or concerns were answered professionally and promptly. They beat out four other carriers and I highly recommend them! Give them a call today for the best service and pricing around!"

Marc K.
"Best agents around."

Anthony G.
"Bill Yeager is an awesome insurance agent. I never thought someone would go out of their way for me the way he does. He pays attention to the details and is very knowledgeable of the insurance industry. I've had other agents who just pushed policies, and they really didn't care about the what-ifs."

Kurt S.
"The best insurance you could ever have. Great rates, great coverage, and literally the best customer service I have ever experienced. I will never look elsewhere for my insurance needs. I highly recommend to anyone looking for insurance."

Rick M.
"Yeager Insurance Agency is great! Not only do they help you get the best rates available, but they are also quick to return all emails and someone always answers the phone if/when I call. They are all around a helpful, kind, knowledgeable, and trustworthy group of people to work with."

Amber L.
"I had a time-sensitive challenge with my previous insurance provider. I called Yeager Insurance Agency, and within the hour, Bill Yeager and his team identified the issue, provided multiple solutions, and were able to switch me to a new coverage plan that yielded higher value and protection at a lower cost than what I had been paying. Overall, this was an excellent business experience that I highly recommend to anyone."

Rick S.
"I've been using Yeager Insurance for several years now, insuring my vehicles, home, and now business. Mr. Yeager and his super friendly staff have saved me several thousands of dollars over the years. I would highly recommend this company for all your insurance needs!"

James F.
"I regularly shop around for the best prices and rates for my auto, home, business, and life insurance needs. Year in and year out, Bill and his team continue to deliver the highest quality insurance packages at the lowest rates. Before you commit to working with another insurance agency, let Yeager Insurance work up a quote for you."

Brian G.
"Saved me almost $2,000 a year on two vehicles. Top-notch all the way around! I'd give ten stars if I could."

Kenneth G.
"Bill and his team are outstanding. They took the time to not only find me a better rate with more coverage than I had, but they are saving me almost $700 a year on both my home and auto. They also explained my entire policy line for line and what each item meant. I highly recommend them!"

John S.
"Bill and his staff are so friendly and readily available to meet with and talk to. I feel secure knowing my agent has my back."

Kathy P.
"I can't rave enough about the prompt and courteous service offered through Bill and his staff. Everyone goes above and beyond expectations in order to accommodate each and every client/customer. I would highly recommend giving them a call!"

Bob G.
"As a well-respected, local, and independent insurance agency, I truly value the advice and expertise on all types of insurance products. Anytime I've needed questions answered, or assistance, Bill Yeager and his rock-star team have been 100% on top of it. I would have no hesitation recommending Yeager Insurance Agency to anyone. I am lucky to have such a committed and honest agent and team. They've been an invaluable asset in helping to protect my interests."

Matthew B.
"I had been a Progressive customer for many years and thought I was in good shape. I spoke to Bill and his team after a family referred them and experienced first hand what customer service really means. He lowered my rates, improved my coverage, and genuinely cared about how my family and I were protected. I can't thank the Yeager team enough!"

Gregory S.
"Mr. Yeager has been handling both my personal and business insurance for many years. He is a trusted and knowledgeable source for insurance information."

Paul M.
"Bill and his team are amazing. I would highly recommend them. If you're looking to have great attention to detail and care on your specific account, this is the place to be."

Spencer R.
"Friendly staff and verify helpful in all your insurance needs."

Paulette V.
"Local business. Love the staff."

Audrey L.
"Yeager Insurance Agency has been handling my home and auto insurance for the past six years. Bill and his staff are the best. They really care about people and always make sure you have the best possible coverage for the best value. I recommend them to anyone and everyone."

Alan S.
"They secured my auto and home insurance; gave more coverage for less money."

Daniel Z.
"They dropped my car insurance on two vehicles by 35%! The customer service and instant replies to every question was a breath of fresh air."

Kenny G.
"I've been working many insurance agents for many years on commercial properties and the experience was fantastic. What I liked best is it's not just about a dollar but the relationship they want to build. They also knew just what I needed. Quick, effective, and with good premium."

Gina Y.
"What an absolute pleasure it is to work with Bill and his team! I highly recommend for any of your insurance needs."

George A.
"Bill was awesome and saved me some money on a better policy."

Dan W.
"I have used Yeager Insurance Agency for renters insurance and loved the service I received, so when it came time to get new auto insurance they were my obvious choice. Bill and Melissa were amazing. They found me the perfect plan, extremely quick, and didn't mind my extra questions. They treat people like people, not a number, and I recommend anyone looking for insurance to give them a call. You will be highly satisfied with their service."

Liz C.
"I use Bill and his team as a great resource to help my clients both individuals and businesses. He has the ability to shop out many companies but most importantly provides what's right and proper coverage. Thanks, Bill!"

Carla J.
"I can't say enough about the exceptional customer service I receive at Yeager Insurance. Bill and Michelle embody professionalism all while making you feel like their most important client! Switching to Yeager Insurance saved me money and gave me the hometown experience I was lacking."

Jennifer O.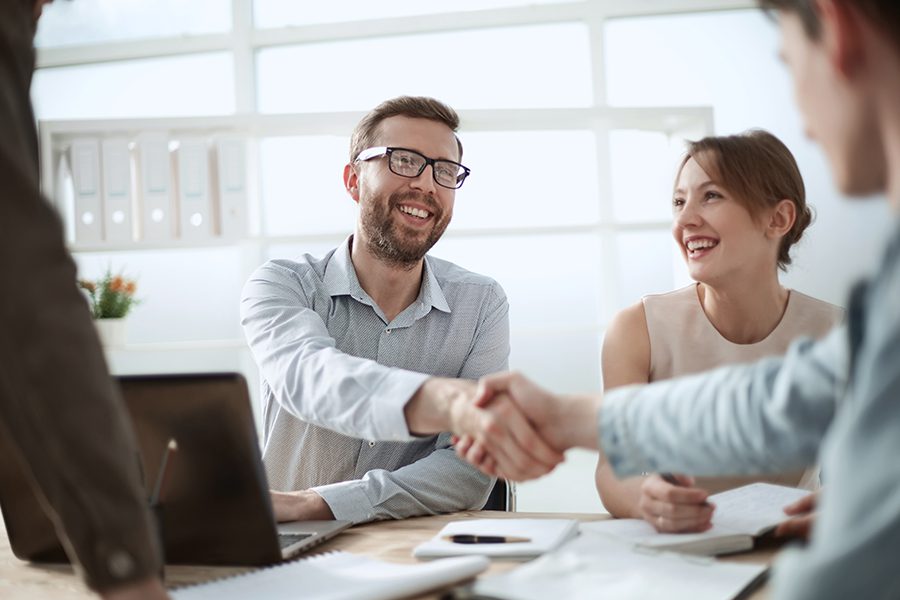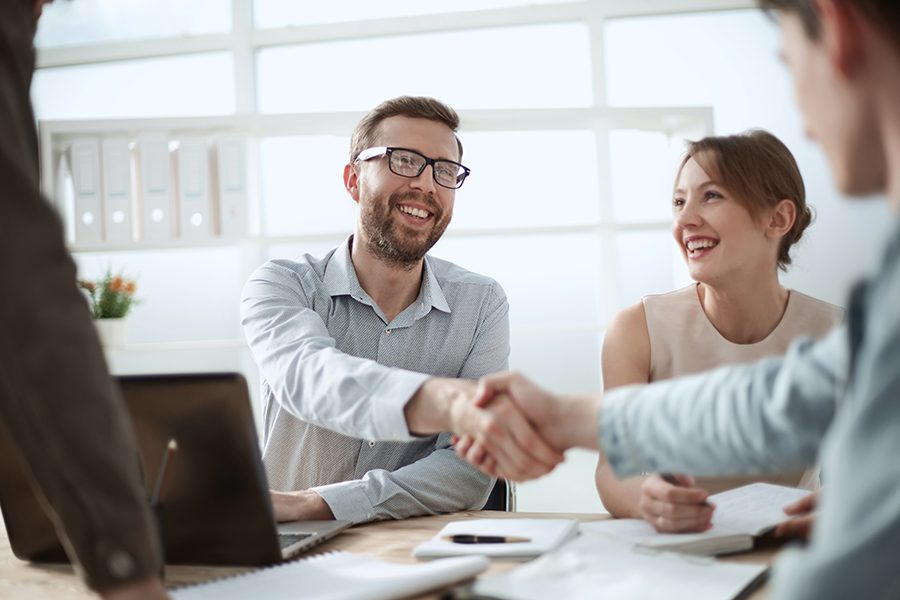 Get Started Today
As an independent agency, we are here to help you find the right coverage.
Get a Quote
  Request an Insurance Quote
As an independent agency, we are here to help you find the right coverage.
Get a Quote
It only takes a minute to get started.
Fill out the form, we'll be in touch.

Go over your options with an agent.

Get the coverage you need.
Would you rather discuss this in person? Get in touch with an agent today!